Earlier this month, I participated in The Recipes Project virtual conversation "What is a Recipe?". The Recipes Project is a Digital Humanities focused blog devoted to the study of recipes from all time periods. Through their five years of historical research, several underlying questions emerged:
"What exactly is a recipe? How do we know one when we see one? What is their structure? What functions do recipes serve? How are they shared and passed on? Are they a set of instructions, a way of life, or a story? Aspirational or frequently used? Prose, poem, or image?"
To help answer these questions, scholars from all corners of the food world came together through various technological media - including Twitter, blog posts, and Facebook Live - to share their work and research. The virtual conference started off with a live-stream panel on "Repast and Present: Food History Inside and Outside the Academy" from the Berkshire Conference. Other presentations included a weekly update on "A reconstruction of Rev. Mr. Cochran's Potato experiment, 1791" with @SpuddenlyFarming, a blog post on "Early Modern Euro-Indigenous Culinary Connections: Chocolate," and my friend and colleague Emily Contois distilled her research and experience with #teachingcookbooks into a capsule thread on Twitter. On the final day, I presented my work on fire cider, the traditional folk herbalists who make it, and the role of the Instagram app using the image and video sharing features in Instagram Stories.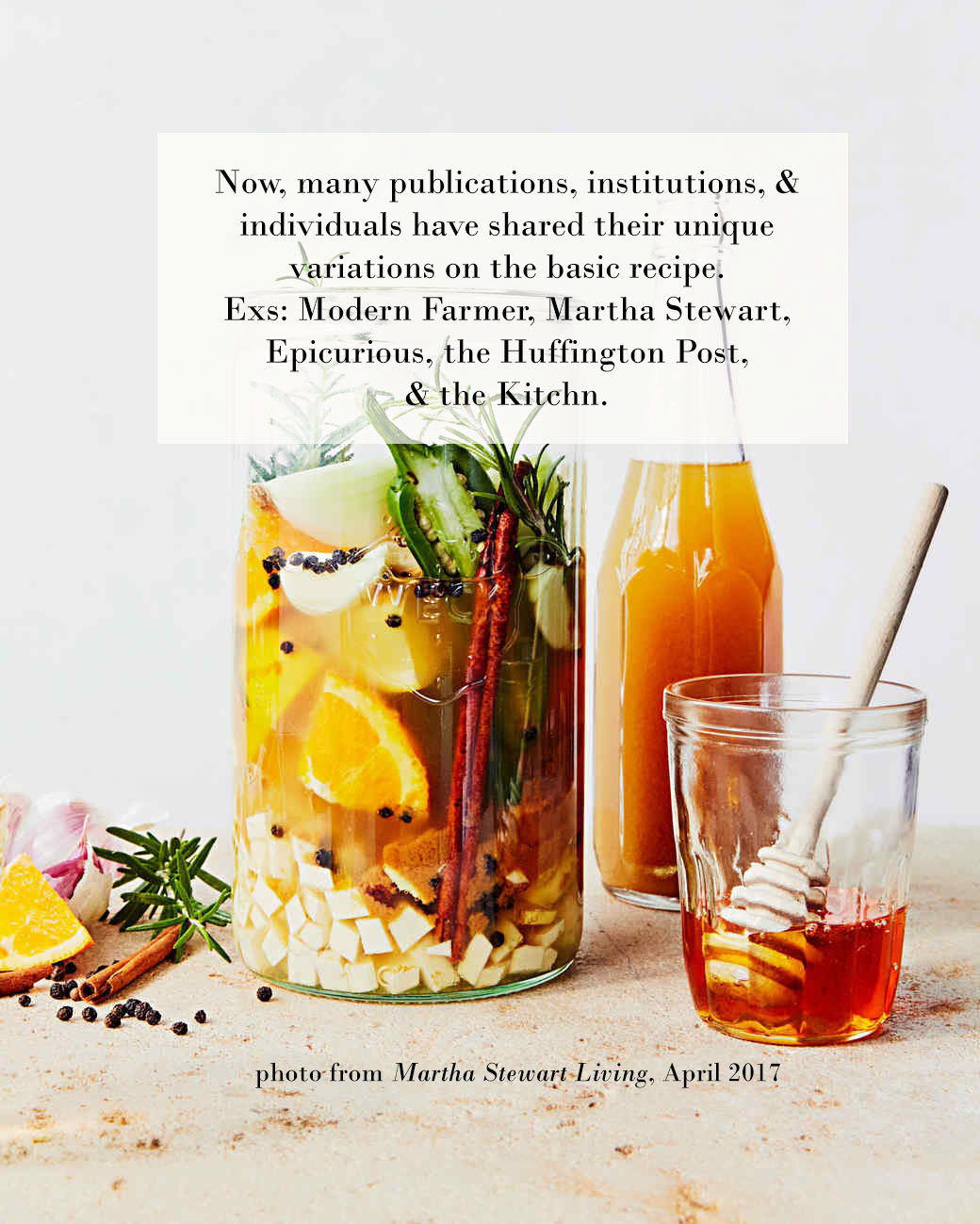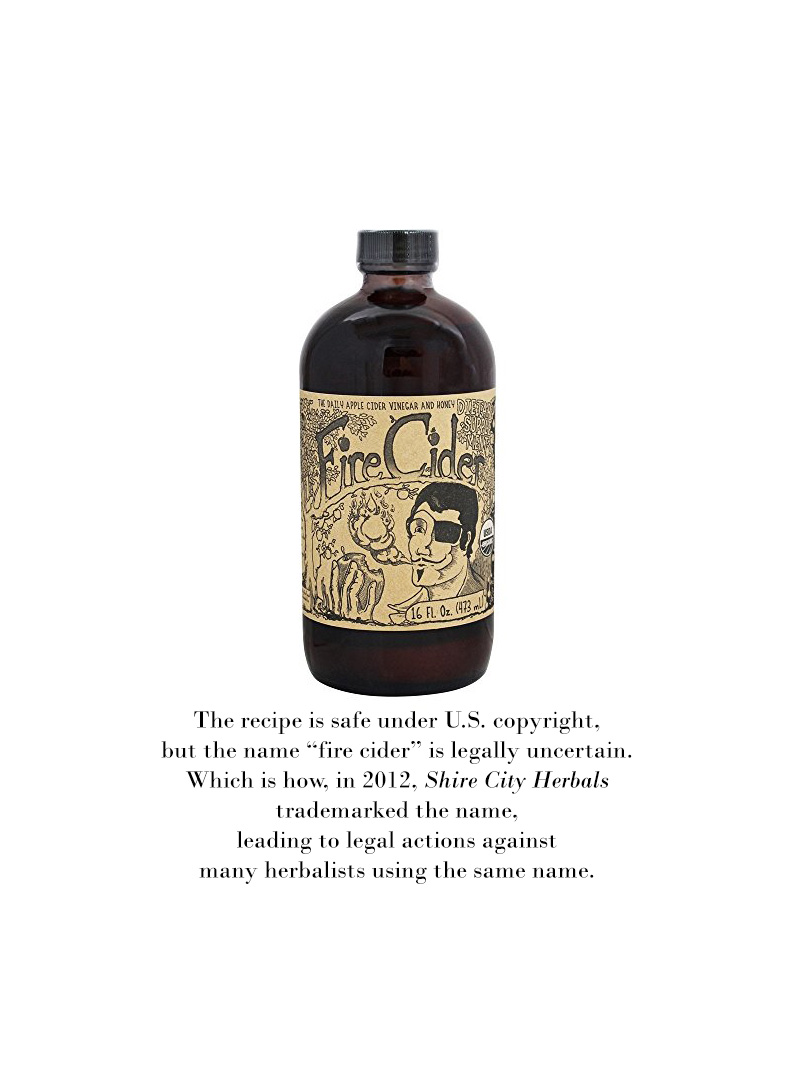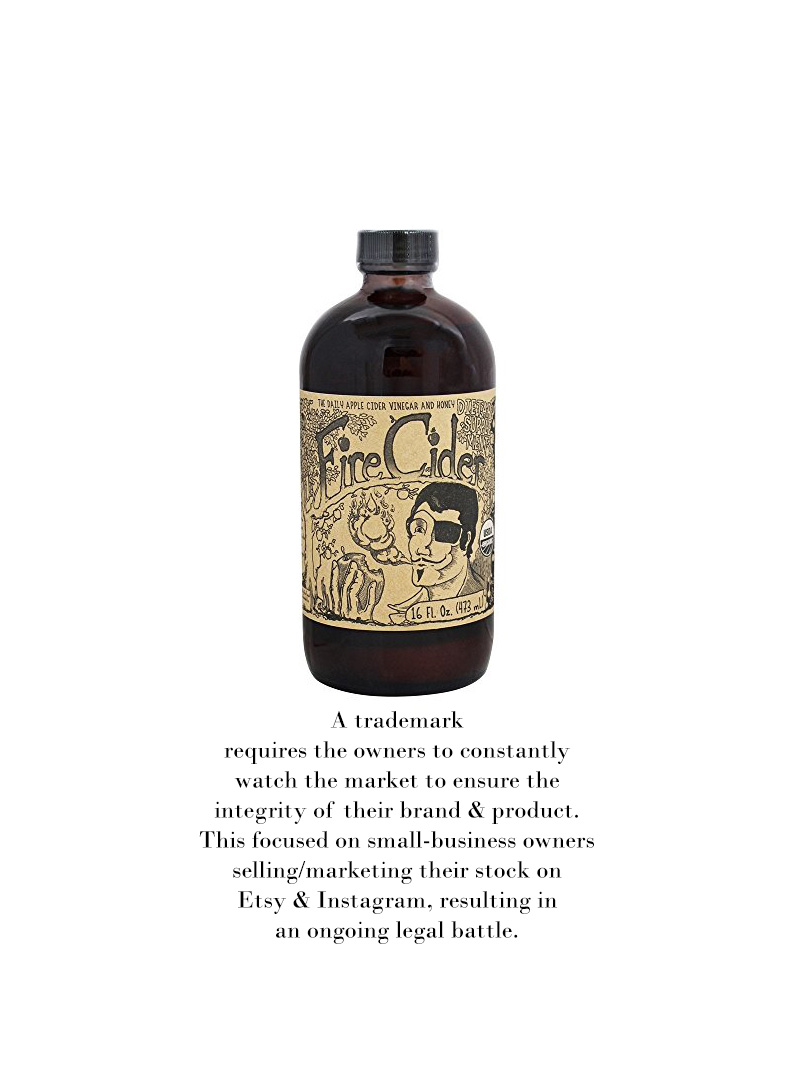 Click through the slides above to see a version of the archived instagram story.
Herbalists consider fire cider a community-owned recipe, one that is open-sourced and routinely reimagined by individual practitioners. With the advent of Instagram and the broader connected community it creates, many folk herbalists carved a commercial niche and developed an extended client base by marketing their individual versions of fire cider through this social media platform. My research looks at this historic "recipe" and how this community of shared knowledge deals with modern legal issues including copyright and trademark law. While this story spans several mediums, I focus mainly on the Instagram accounts of women folk entrepreneurs, how they use the hashtag #freefirecider in the hopes of winning back their recipe, and, in turn, help form a folk narrative within the Instagram modernity.
Part of my original Instagram Stories presentation, a boomerang (gif) with a filter and tag (#recipesconf).
As I will outline in other posts in the near future, there are many reasons to incorporate social media into your academic and alt-ac work and public-facing presentations. Here are a few of my favorite reasons to use Instagram and Instagram Stories for sharing my research:
1. Visuals - No other social media platform (or slideshow for that matter) will allow you tell a story through images as powerfully as Instagram. This is what the app was designed to do. While words and facts are the foundation of our work, ultimately, visuals help keep an audience engaged and interested.
2. Reach - Plenty of academics are on Instagram (though not nearly enough), but, more importantly, so is everyone else. Instagram allows you connect with individuals and groups that you never knew were interested in your work. Connections and engagement through non-traditional outlets like Instagram could even lead to surprising writing and publication opportunities.
3. Creativity - All research is, at its core, creative, but posting your work in this way allows you to flex a different part of your creativity. It may force you to learn new tech-related skills, try your hand at making short Instagram videos, or figure out how to tag other users, but it will also provide breadth to your research and your abilities as a modern scholar.
4. Longevity - And for a final logistical point, while Instagram feeds are static (unless you edit or delete a post), Instagram stories are ephemeral and disappear after 24 hours. These dual posting options allow you to choose how to post your work and who will be able to view it. A well-framed single image could exist on your feed, whereas the more entertaining and whimsical aspects of your research (like that silly image you found #inthearchives or a video of you recreating a historical recipe) can live, temporarily, in your Instagram stories.
When asked about the role of Instagram in the success of the #freefirecider campaign, several herbalists claim that it gives the community a voice and a platform through which the newest generation of folk traditions can learn about the issues surrounding the recipe. One herbalist credits the success of this year's World Fire Cider Day with the "massive social media coverage" as herbalists and supporters shared their sentiments, recipes, images of their process, and stylized ingredient shots, each connected with collaborative tags. A quick search for the #freefirecider tag populates over 1,600 posts and the more generalized #firecider has nearly 13,000. Combined with the other terms that make up their collective folk taxonomy, this feminist narrative reaches a digital community spread across the nation, around the world, and far beyond the geographic boundaries of U.S. trademark law. Whether this reach culminates in a successful win for tradition over trademark, only time and the tags will tell.